SOCIAL MEDIA IS YOUR BUDDY
If you're tech-savvy, get yourself onto all the socials such as Twitter, Facebook and Instagram and post about your upcoming event. The great thing about these free channels is that you can post as much as you like and it's a great way of updating people. You can even thank folk afterwards for their donations.
Don't forget to include our hashtag #BackTheBeacon and include us on your post so we know what you're up to.
JUSTGIVING MAKES LIGHT OF RAISING MONEY
Most people have heard of this great site and it's such an easy way to raise sponsorship money. It's simple to set up your own page and perfect if you want to tell a story that's close to your heart.
Share the link to your page and people can quickly and easily donate. It's fast, safe and even better, it shows how far you are off reaching your target.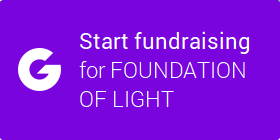 GET THE LOCAL PRESS ON SIDE
Local newspapers are always on the lookout for good news stories. Head to their website and click on their 'contact us' button. They might have a community editor who will be keen to know about special organised events.
Be prepared as they may ask for a picture to accompany your story. You can also contact them on social media.
STICK UP POSTERS WHEREVER YOU CAN
There are loads of places you can put up a poster. Lots of supermarkets, local shops and community places such as church halls usually have a dedicated board for people to advertise things that are going on in the area.
Download our free poster and make a list of all the places you can target.